Main content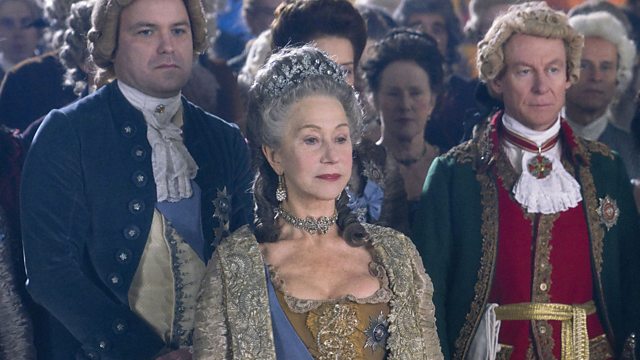 British actress Helen Mirren
British actress Dame Helen Mirren tells Nikki Bedi about playing Catherine the Great
On The Arts Hour this week, British actress Dame Helen Mirren tells Nikki Bedi about playing Catherine the Great.
Paul Franklin, Creative Director of DNEG, talks about the challenges his team faced creating the visual effects for the multi-award winning TV series Chernobyl.
The Oscar winning filmmaker Asif Kapadia discusses Cyclo, the Vietnamese movie which changed his life.
Valerie Steele, Director and Head Curator of The Museum at FIT, tells Nikki about her new exhibition and book Paris, Capital of Fashion which explores how the idea of Paris as the world's centre of fashion has been constructed.
Prize winning author Ann Patchett reveals why she she's proud of writing her first villain in her new book The Dutch House.
Actor Jason Isaacs explains why he felt Hotel Mumbai was an important film to make and showed respect to the victims of the Taj Mahal hotel terror attack.
(Photo shows Helen MIrren (c) Sky/HBO)
Paris, Capital of Fashion
Paris, Capital of Fashion
 is at The Museum at FIT, New York until 4th January 2020.  The book edited by Valerie Steele that accompanies the exhibition is published by Bloomsbury 
Broadcasts