Main content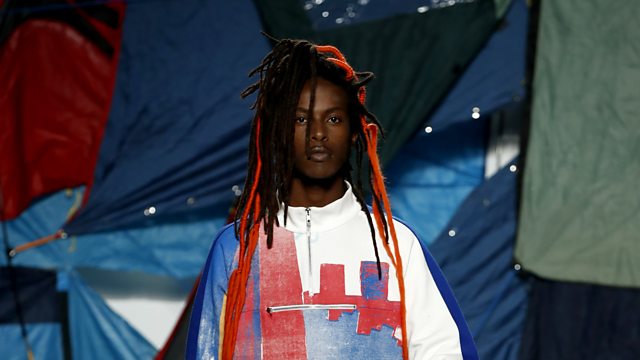 Backstage: London Fashion Week
Nikki Bedi goes behind the scenes at London Fashion Week, where the fashion industry come to display their new collections for the first time
At London Fashion Week, across five days almost 200 designers and brands from around the globe showcase their work, including Victoria Beckham, David Koma, Huishan Zhang and Roksanda, favoured by both the Duchess of Cambridge and the Duchess of Sussex, Meghan Markle.
And it is not just the designers, but teams of make-up artists, dressers, models, set designers, buyers and critics that come from all over the world to see what is happening in London.
We speak to top milliner to royalty and the stars, Stephen Jones, as well as going behind the scenes with Canadian British designer Edeline Lee, whose clothes have been worn by Taylor Swift, as she and her team prepare for one of the biggest shows of her career.
We talk as well to Kenyan jewellery designer Ami Doshi Shah about the inspiration behind her necklace worn by the British Prime Minister Theresa May, photographer Darren Gerrish tells us why he photographs the FROW, the front row at a fashion show, rather than the models and British designer Rahemur Rahman explains how his Bangladeshi roots have influenced his work.
With sustainability a priority, we're at one of the most talked about catwalks of the year - the collection by Bethany Williams - as she receives the prestigious Queen Elizabeth II Award for British Design.
(Photo: Bethany Williams' Autumn/Winter 2019 Collection (c) British Fashion Council/GettyImages)
Broadcasts