Main content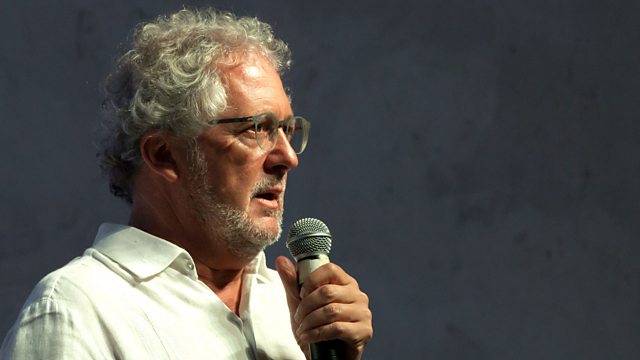 Backstage: Hay Festival Cartagena
Nikki Bedi is in sun-drenched Cartagena on Colombia's Caribbean coast for the Hay literary festival - speaking to leading authors, scientists, musicians and journalists
Nikki Bedi is backstage at Hay Cartagena talking to some of the literature festival's biggest speakers and roaming around the beautiful port city on Colombia's Caribbean coast.
Acclaimed novelist Laura Restrepo speaks about her new book Los Divinos, which takes a tragic real life story as the starting point for a fictional exploration of the darker side of high-class life in Bogotá, the country's capital.
Author Héctor Abad talks about his recent novel The Farm and recounts stories of his friendship with legendary Colombian Nobel Prize winning writer Gabriel García Márquez.
Broadcaster Santiago Rivas on what makes Colombians Colombian, his take on the three types of Latin American leader and his book Acaba Colombia – which proposes bringing the country to an end.
In four decades as a journalist, María Jimena Duzán has profiled two Colombian presidents and continued to report on Colombian drug cartels throughout the 80s and 90s, despite death threats and her newspaper offices being bombed. She tells Nikki about being 'a war correspondent' in her own country and how things have changed today.
And Grammy Award winning Puerto Rican jazz saxophonist David Sánchez explains the music of his new group Carib.
Plus – we hear from the festival's organiser, celebrate the richness of Colombian biodiversity, bother some busy booksellers and take a trip through the sun-drenched streets to meet juice sellers and bougainvillea vendors!
(Photo: Héctor Abad. Credit: Daniel Mordzinski)
Broadcasts