Main content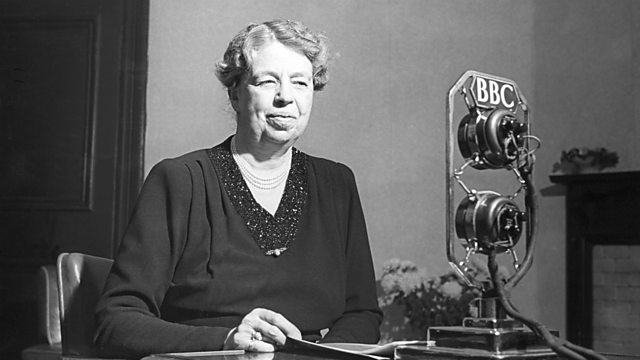 Eleanor Roosevelt: Redefining the First Lady
How the wife of American President Franklin Roosevelt became a powerful political operator.
A First Lady who broke the mould: Eleanor Roosevelt was not just a hostess at her husband's side, but a spokeswoman for the disadvantaged, a journalist, and an early civil rights campaigner, who placed herself at the heart of American politics, acting as a prominent adviser and representative for her husband, Franklin Roosevelt, the longest-serving president of the United States. But she was also in office in 'no ordinary time' as she put it – a period which encompassed the challenges of the Great Depression and World War Two. So who was Eleanor Roosevelt? What shaped her? How transformative was she? And how should we assess her legacy?
Joining Bridget Kendall to discuss how Eleanor Roosevelt transformed the office of First Lady are Blanche Wiesen Cook, Professor of History at The Graduate Center of the City University of New York and author of a seminal three-volume biography of Eleanor Roosevelt; Maurine Beasley, former Professor of Journalism History at the University of Maryland; and Amy Bloom, Professor of Creative Writing at Wesleyan University and author of White Houses, a novel which explores a secret love affair in the Roosevelt White House.
(Photo: Eleanor Roosevelt Credit: BBC)
Last on

BBC World Service
Australasia, Americas and the Caribbean, South Asia & East Asia only