Main content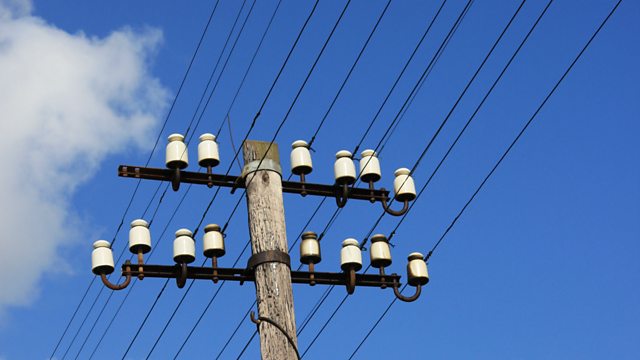 Electric telegraph: the first worldwide web
The Morse code messaging network that changed the world forever
The invention of the electric telegraph in the mid-19th century brought about a revolution in human communication that some argue rivals the printing press and the internet. Suddenly the 'tyranny of distance' could be overcome – messages that once might have taken days or even weeks to arrive could be sent almost instantly using Morse code signals. Soon wires reached across continents and under oceans, connecting the world as never before, and radically changing areas such as commerce, diplomacy, journalism and warfare forever.
Bridget Kendall discusses the telegraph's extraordinary impact with Roland Wenzlhuemer, Professor of Modern History at the University of Munich; Bruce J Hunt, Professor of History at the University of Texas; and Gillian Cookson, Historian of Engineering and Research Fellow at the University of Leeds.
Photo: Old-fashioned telegraph pole in Rhineland, Germany
Credit: bibi57/GettyImages
Last on

BBC World Service
Online, Australasia, Americas and the Caribbean, South Asia & East Asia only
Featured in...
Machines, materials and methods that changed how the world works