Main content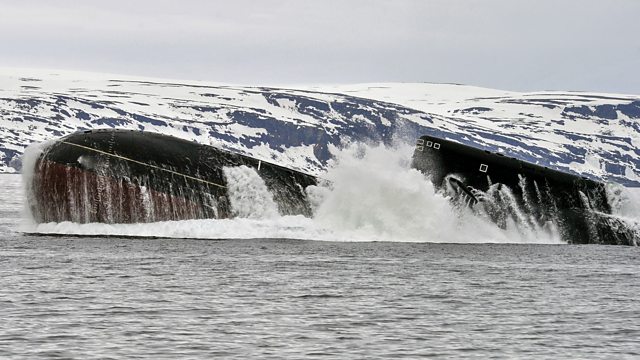 The submarine: Stealth machine
Rajan Datar dives into the hostile environment of the submarine to learn about its surprising history, with guests David Andrews, George Malcolmson, Eric Wertheim and Axel Niestlé
Given the submarine's importance to many of the world's navies, it's perhaps surprising to learn that for many years it was considered an inventor's folly and of little use in maritime warfare. Indeed the submarine had a difficult birth because of the technical challenges involved in putting a moving vessel underwater, challenges that could only be overcome once the technology became available.
The submarine eventually proved its potential in World War I, where its ability to pass undetected ushered in a new era of 'unrestricted warfare'. Since then, it has never looked back and today's submarines are capable of remaining submerged for months at a time – the ultimate stealth weapon. As navies modernise, what has traditionally been an exclusively male service is now opening up to women in some countries.
Rajan Datar prowls the ocean's depths to find out more about the 'silent service', along with submarine designer Professor David Andrews from the Mechanical Engineering department of University College London; historian Axel Niestlé, author of German U-boat Losses in World War II; George Malcolmson, the curator of the British Royal Navy's submarine museum; and author Eric Wertheim, editor of the US Naval Institute's reference book Combat Fleets of the World.
Image: Karelia nuclear-powered submarine, Murmansk, Russia, 2018
Credit: Lev Fedoseyev/Getty Images
Last on

BBC World Service
Online, Australasia, Americas and the Caribbean, South Asia & East Asia only