Main content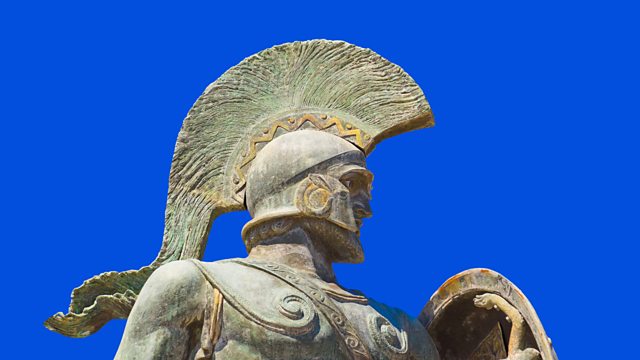 The Spartans: Ancient Greece's fighting machine
Ancient Greek Spartans were known for their military might, discipline and fearless self-sacrifice, but also their terrible cruelty. Bridget Kendall examines their unique society.
For over two and a half thousand years the Ancient Greek Spartans have been known for their military might, discipline and self-sacrifice. Recent popular culture has portrayed them as the ultimate fearless warriors, especially 'the 300' Spartans who fought to the death at Thermopylae. But where does this image come from, and what do we really know about Spartan society and the peculiar utopia it tried to create? The city-state of Sparta has been admired for its stability, frugality, and the unusual social and sexual freedom of its women. But Sparta was also famous for its brutality towards its huge slave population, its authoritarian rule, and its policy of racial purity and eugenics that would eventually prove its undoing.
Bridget Kendall talks to Christy Constantakopoulou, Professor of Classics and Ancient History at Birkbeck, University of London; Paul Rahe, Professor of History at Hillsdale College in the US; and Angie Hobbs, Professor of the Public Understanding of Philosophy at the University of Sheffield.
Photo: Statue of King Leonidas in Sparta, Greece (TPopova/Getty Images)
Last on

BBC World Service
Online, Australasia, Americas and the Caribbean, South Asia & East Asia only