Main content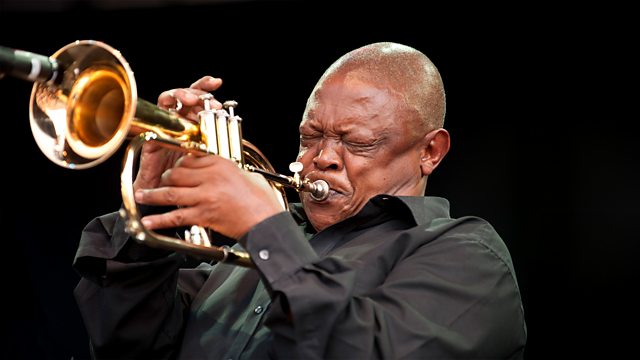 Hugh Masekela: The iconic South African musician
Bridget Kendall discusses the musician's experiences in apartheid-era South Africa which defined his activism, with guests Lindelwa Dalamba, Gwen Ansell and Mabusha Masekela.
The story of Hugh Masekela's life is intertwined with the history of South Africa itself. Born into a relatively privileged family in a mining town east of Johannesburg, Masekela was aware from an early age of the separatist and exploitative legacy of colonialism. As he grew up and discovered his love of music, it soon became clear to him that fulfilling his ambitions as a black musician would have to be done far away from the brutal apartheid government which had come to power in 1948.
In his adopted home in the United States, Masekela enjoyed a string of hit records and mixed with the great and the good of the jazz world. By now exiled from South Africa, he used his profile and his music to protest against repression and inequality, and wrote one of the defining songs of the campaign to free Nelson Mandela from prison.
In his musical ventures he brought musicians together from across the African continent, in a spirit of Pan-Africanism which was so important to him. When he eventually returned to South Africa after thirty years away, he continued to rally for causes close to his heart.
Joining Bridget Kendall is jazz historian Dr Lindelwa Dalamba from Wits University in Johannesburg; jazz critic Gwen Ansell and author of Soweto Blues: Jazz, Popular Music, and Politics in South Africa; and the late musician's nephew and former road manager, Mabusha Masekela.
Photo: Hugh Masekela (BBC/Danielle Peck)
Last on

BBC World Service
Online, Australasia, Americas and the Caribbean, South Asia & East Asia only