Main content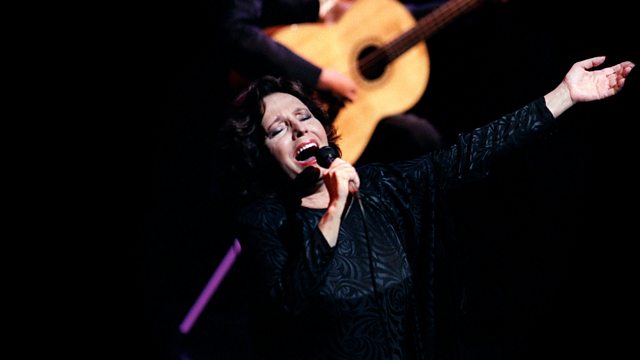 Fado: Portuguese soul music
Rajan Datar delves into the chequered history of Portuguese fado with expert guests Ellen Gray, Rui Vieira Nery and Simon Broughton.
In its 200-year lifetime the Portuguese song known as fado has been intertwined with the country's politics. At first it was an expression of the woes of Lisbon's underclass, which perhaps explains its predominantly melancholy character. In the early 20th century when a military coup brought the fascist regime of António Salazar to power, fado was accused of being degenerate music and government officials censored its lyrics. However, as the dictatorship's grip on the country tightened over a 50-year period, fado flourished, and the regime saw its potential as a tourism marketing tool.
When democracy was restored in the 1970s, fado began a decline because of its perceived links to the former far-right regime. As those associations have faded with time, fado is now enjoying a renaissance. The music's found favour with a new generation of singers who are taking this nostalgic, yearning song to a global audience.
Rajan Datar investigates the ups and downs of fado, its history, legends and mystique, with guests historian Rui Vieira Nery, ethnomusicologist Lila Ellen Gray and editor-in-chief of Songlines magazine, Simon Broughton.
Photo: Portuguese singer Amalia Rodrigues on stage in 1987 (Jacques Demarthon/Getty Images)
Last on

BBC World Service
Online, Australasia, Americas and the Caribbean, South Asia & East Asia only