Main content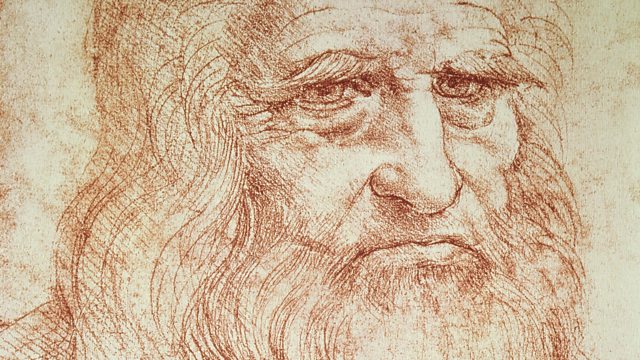 Inside the mind of Leonardo da Vinci
Bridget Kendall discusses the 15th century Italian artist Leonardo da Vinci with Prof Martin Kemp, Carmen C Bambach, and Prof Marina Wallace.
Leonardo da Vinci is best known for his paintings - creating masterpieces like the Mona Lisa and The Last Supper. But through his notes and drawings we know him also to have been a sculptor, mathematician, botanist, palaeontologist, anatomist, architect and engineer, recording insights and inventions that were astonishingly ahead of their time. So what do his observations and experiments tell us about his unique understanding of the visible world around him?
To mark the 500th anniversary of Leonardo's death Bridget Kendall talks to Martin Kemp, Emeritus Professor in the History of Art at Oxford University in the UK; Carmen C. Bambach, a curator at The Metropolitan Museum of Art, New York, in the US; and Prof Marina Wallace, a curator and art historian.
Photo: Leonardo Da Vinci (1452-1519), Self-portrait, Red Chalk Drawing (Christophel Fine Art/Getty Images)
Last on

BBC World Service
Online, Australasia, Americas and the Caribbean, South Asia & East Asia only