Main content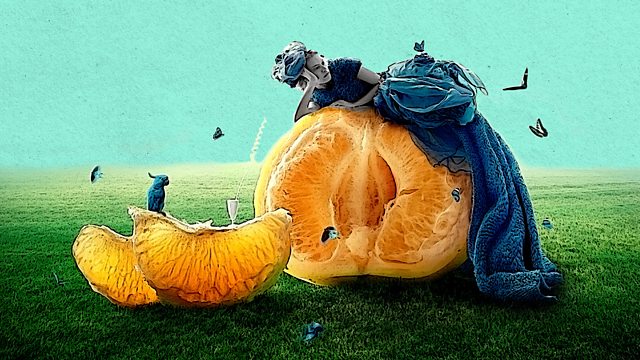 Fantasy, fiction and food
How to create characters, meaning, and even entirely new worlds through food.
What do Harry Potter and the Philosopher's Stone and Lady and the Tramp have in common? Both use food in subtle ways to immerse us in their stories and help us make sense of fictitious worlds - from jumping chocolate frogs to kissing over spaghetti.
The same is true for many novels, where food can be an integral part of building characters, plots, even entire worlds. Graihagh Jackson speaks to three world-acclaimed writers – two authors and one Nollywood script writer and film director - to find out how and why they employ food in their work.
How do you create make-believe foods for a science fiction world, yet still imbue them with meanings that real world listeners will understand? When you're trying to appeal to multiple audiences and cultures, how do you stop your food references getting lost in translation? And can food be used to highlight or send subtle messages about subjects that are traditionally seen as taboo?
(Picture: Artistic depiction of a woman lying on top of an orange. Credit: Getty Images/BBC)
Last on
BBC World Service
except East and Southern Africa & West and Central Africa
Broadcasts
BBC World Service

West and Central Africa

BBC World Service

Europe and the Middle East

BBC World Service

Online & UK DAB/Freeview only

BBC World Service

Australasia, Americas and the Caribbean, South Asia & East Asia only

BBC World Service

except West and Central Africa

BBC World Service

Australasia

BBC World Service

East and Southern Africa & West and Central Africa only

BBC World Service

except East and Southern Africa & West and Central Africa

BBC World Service

except East and Southern Africa & West and Central Africa