Main content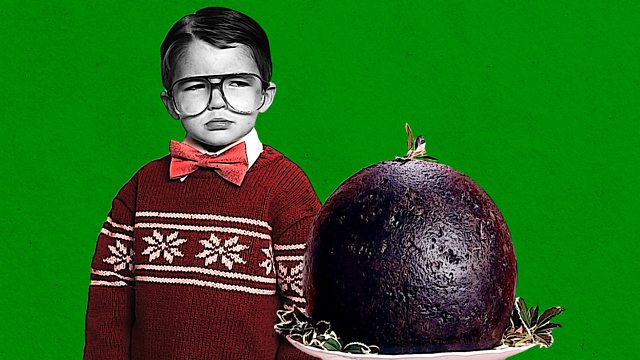 I hate Christmas pudding!
Why do some of us still serve traditional holiday foods even though we don't like them?
Does your stomach turn at the thought of a Christmas pudding? How about pumpkin pie at Thanksgiving? Foods like these, commonly served at annual celebrations, are deeply ingrained in our cultures, but why, and how hard is it to reject them?
We meet three people who dislike dishes that traditionally appear during festive or other holidays, and ask why they continue to serve them anyway: Ed Levine, a food writer and broadcaster from the US, explains his antipathy towards pumpkin pie; chef and restaurateur Emily Roux, daughter of Michelin-starred chef Michel Roux Jr., tells us how she dodges Christmas pudding and turkey; and Al Pitcher, a comedian from Sweden, recalls his traumatic experience tasting one of the country's most famous national dishes - sour herring.
Why can it be so hard to admit our dislike of these foods, and what's the best way to banish them from our tables without upsetting family, friends or even entire nations?
Thanks to Canal Digital Sweden for the extract from Al Pitcher's surströmming video.
(Picture: An unhappy young boy looking at a Christmas pudding. Credit: Getty/BBC)
Last on