Main content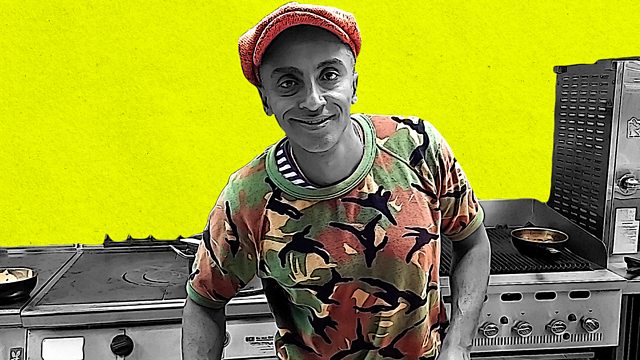 Marcus Samuelsson: My life in five dishes
A culinary adventure from Ethiopia to Sweden to Harlem
Award-winning chef, restaurateur and writer Marcus Samuelsson describes his extraordinary culinary and personal journey from one of the world's poorest countries to Sweden and then to Harlem, New York.
His life in five dishes takes us from his birthplace in Ethiopia, where his mother died when he was just a few years old, to his adoption by a couple in Sweden. He tells Emily Thomas how his adopted grandmother taught him about homemade locally-sourced food and installed a work ethic in the kitchen that he's never lost.
His sense of culinary adventure then took him through some of the top restaurants in Europe and on to the US, where he's now opened a string of restaurants of his own, cooked President Obama's first White House state dinner, published many books and become a regular feature on TV cooking programmes. He's also rediscovered the foods of his birthplace and tells us about the emotional moment he met the father he'd long assumed was dead.
Marcus reveals how racism was a career obstacle, but that it also contributed to his success, and explains why his focus has changed from cooking for the one per cent, as he puts it, to a more democratic dining scene.
(Picture: Marcus Samuelsson at Red Rooster Shoreditch. Credit: BBC)
Featured in...
Top chefs and food writers share their thoughts on the five dishes that mean most to them