Main content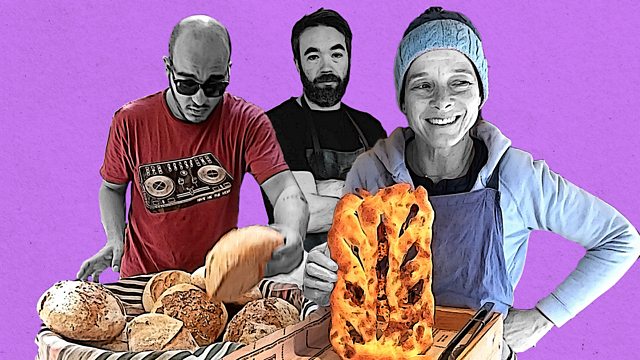 Bakers: Earning a crust
Why running a bakery is like doing a triathlon, and why we've been eating bread all wrong
Running a bakery is hard work - you're up all night mixing, kneading, proving and baking, and then when the sun rises you need to actually sell your bread and run the business.
It's physically demanding too - repetitive strain injuries to hands are not uncommon.
So who'd be willing to put themselves through it? Emily Thomas meets three artisan bakers from different continents to find out what drives them, and why they think most of us have been eating bread all wrong: Islam Sabry, who runs Cairo's Baker, in Egypt; Lee Utsumi, of Lee's Bread, just outside Tokyo, Japan; and Seth Gabrielse, co-owner of Automne Boulangerie in Montreal, Canada.
Plus, what happens to your waistline when you're surrounded by freshly baked bread and pastries all day?
(Picture: Islam Sabry, Seth Gabrielse and Lee Utsumi. Credit: Cairo's Baker, Automne Boulangerie, Lee's Bread, and BBC).