Main content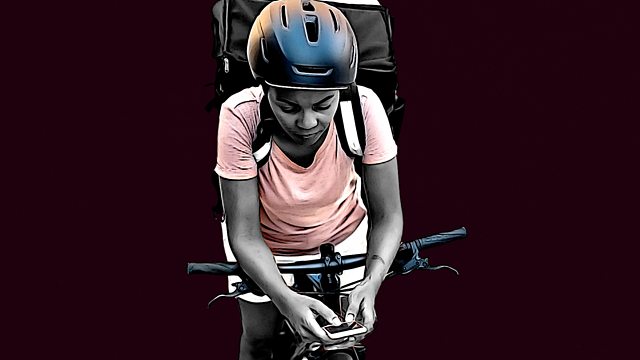 How dangerous is your food delivery?
Who pays the real price for your takeaway?
How dangerous is your takeaway?
If you ever order food through an online delivery service like UberEats, DoorDash, or Deliveroo, you probably think only about the meal that will soon will arrive at your door - will it arrive quickly, and piping hot? You possibly don't think much about the person delivering it, let alone whether they have put themselves at risk in getting it to you.
These companies allow customers to order food from a range of restaurants, and then provide a delivery service - by assigning jobs to drivers who are usually self-employed.
Across the world, their popularity is soaring. But one hidden aspect of their growth is the dangers faced by their growing legions of delivery drivers, from road accidents, to intimidation, to violence.
The Food Chain has seen dozens of reports from all over the world, and spoken to numerous people who work with these companies, all suggesting that the safety of takeaway delivery drivers, needs closer scrutiny.
Emily Thomas investigates what it is about food delivery in particular that can be so dangerous - and whether enough is being done to keep these drivers safe.
Please note: This programme contains content that some may find disturbing.
(Photo: Food delivery driver. Credit: Getty Images/ BBC)