Main content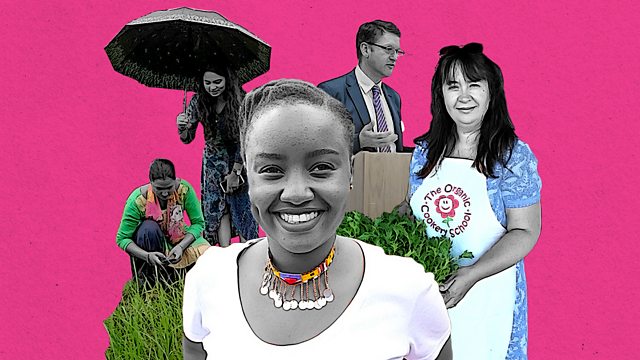 Finding a food champion: The finalists
The people changing the way we produce, consume and think about food.
The world faces a daunting challenge - how to feed a growing population without harming the planet, our economies, or our health. With a billion people still going hungry, obesity and diabetes on the rise, and warnings of a climate change emergency, how can we change our food system for the better?
Emily Thomas meets four remarkable people and projects trying to meet that challenge, from cheap and nutritious meals aimed at increasing school attendance in Kenya to campaigns cutting out millions of tonnes of food waste.
They were all nominated by our World Service audience to win The Food Chain's Global Champion Award, which recognises people changing the way we deal with our food for the better. Our international panel of judges, headed by the writer, cook and Netflix star Samin Nosrat, considered entries from all over the globe. This week we meet the inspiring shortlist.
(Picture: [clockwise from top left] A farmer and CGIAR scientist in Nepal; Richard Swannell, development director at WRAP; Lucy May, co-founder of The Organic Cookery School; and Wawira Njiru, founder of Food4Education. Credit: CGIAR; WRAP; Lucy May; Wawira Njiru.)