Main content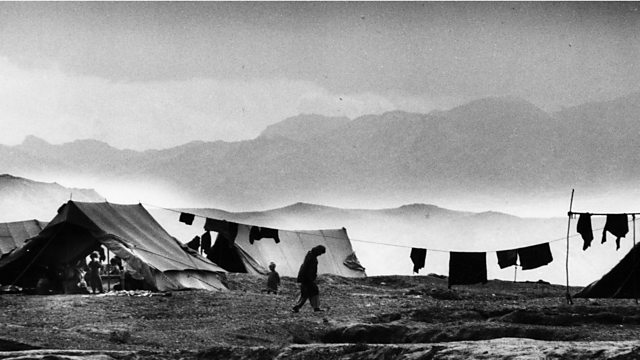 From refugee to reporter
Three BBC Afghan journalists share memories of refugee life in Pakistan.
40 years after the first Afghan refugees arrived in Iran and Pakistan, the UN has been discussing continuing support for those who remain. Many BBC Afghan journalists were once refugees. Asif Maroof, Karima Nahimi and Inayatulhaq Yasini tell us their stories of flight to Pakistan.
The politics of Swedish folk music
Matilda Welin researches Scandinavia for BBC Monitoring and has been looking into the debate in Sweden over Swedish folk music. The nationalist Sweden Democrats party promotes folk culture as representing true Swedish values, while folk musicians say it has nothing to do with nationalism.
The mighty baobab
The baobab tree is one of the most iconic features of the African landscape, regarded as almost sacred by some.  But the baobab has also proved to be a money-spinner, with a growing market for its products.  Raissa Okoi of BBC Afrique has been investigating.
The Brazilian working mums of Japan
BBC Brasil's Juliana Sayuri de Toyohashi reports from Japan, and she recently interviewed women who share the same Brazilian-Japanese heritage and have moved to Japan in search of work, doing the hard jobs Japanese workers don't want.
The yeti: an image problem
The Nepal Tourist Board mascot for 2020 is a yeti, the monster of Himalayan fables. But the statue they have commissioned has divided Nepalis. Some say it looks more like a sumo wrestler than a monster. Kamal Parajuli of BBC Nepali has been following the story.
Picture: Kacha Garhi refugee camp near Peshawar, Pakistan
Credit: Joanne Rathe/The Boston Globe via Getty Images
Last on
BBC World Service
Americas and the Caribbean
Broadcasts
BBC World Service

Australasia

BBC World Service

except Australasia, East and Southern Africa, South Asia & West and Central Africa

BBC World Service

South Asia

BBC World Service

East and Southern Africa & West and Central Africa only

BBC World Service

except Americas and the Caribbean

BBC World Service

Americas and the Caribbean