Main content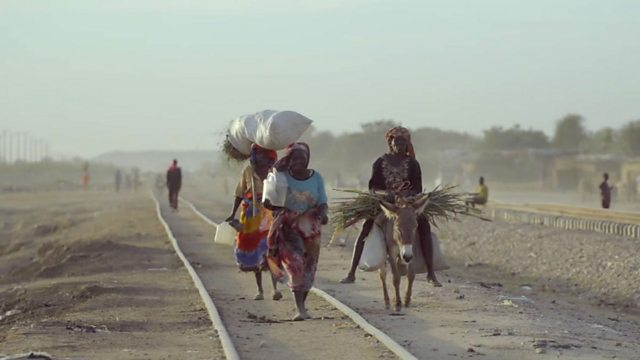 Inside Sudan's biggest refugee camp
BBC Africa's Mohanad Hashim goes to Kalma camp, home to 200,000 people displaced by 20 years of conflict in Darfur.
BBC Africa's Mohanad Hashim is one of the first journalists to travel freely in Sudan's Darfur region in a decade. It's suffered 20 years of conflict, with 2 million people forced from their homes. Mohanad visited Kalma, the largest camp in Darfur.
The making of a legend
Since the killing of Iranian military leader Qasem Soleimani in a US air strike in Baghdad, he has been transformed from a national hero to a Shia legend, as Nooshin from the Iran team at BBC Monitoring explains.
A journey back in time
Karim ul-Islam of BBC Urdu has been exploring an unusual city in Pakistan, with beautiful clean streets but no locals. Mohenjo-daro in the Indus Valley was abandoned nearly 4000 years ago, and still has many secrets.
Dear auntie....
Broken heart, tough dilemma? On Valentine's day we consider the agony aunts and uncles answering the world's personal questions with BBC Thai's Issariya Praithongyaem, Zuhura Yunus of BBC Swahili, and Ibrat Safo of BBC Uzbek.
The people of the lake
The El Molo people live on a tiny island in Lake Turkana in northern Kenya. In the recent past, their population dropped to only 99 people, so they had to fight for their very existence. Yadeta Berhanu of BBC Afaan Oromo went to meet them.
Image: The women of Kalma camp, Darfur
Credit: BBC