Main content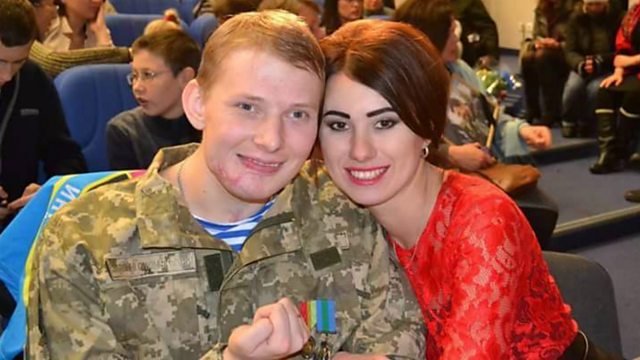 Love, war and friendship
Hope and love in spite of war, and a blood covered gun that began a friendship.
When Vadim was hit at his machine gun post, the bloodied gun was taken over by Eugene. This was in 2016, in Ukraine's Donbass region. After the fighting Eugene decided to find the man he replaced, a journey which began an unlikely friendship: now he helps raise funds, along with Vadim's wife Aliona, to help Vadim recover. BBC Ukrainian's Zhanna Bezpisatchuk met them.
Happy Kebab Day!
12th July is, apparently, Kebab day. We asked Fifth Floor colleagues Irem Koker of BBC Turkish, Mohamed El Kasir of BBC Arabic and Roja Assadi of BBC Persian to share their kebab knowledge.
The Village Where Names are Songs
In north east India is a small village where people are known by their own unique songs. The fascinating story, and hard to reach location proved an irresistible lure for BBC Indian Languages adventure duo Neha Sharma and Aamir Peerzada.
Joao Gilberto: Father of Bossa Nova
The legendary Brazilian musician Joao Gilberto died this week. Famous internationally for The Girl from Ipanema, country at home he was known as one of the fathers of Bossa Nova. Brazilians Fernando Duarte and Luis Barrucho discuss his legacy and the reaction to his death.
AFCON for Dummies
Cairo is hosting the Africa Cup of Nations, but in a city buzzing with football what's it like if you don't know anything about it? Reem Fatthelbab of BBC Arabic was in that position, so made a series of videos for fellow football illiterates.
(Photo: A Ukrainian soldier in uniform with his wife. Credit: Aliona Ushakova)