Main content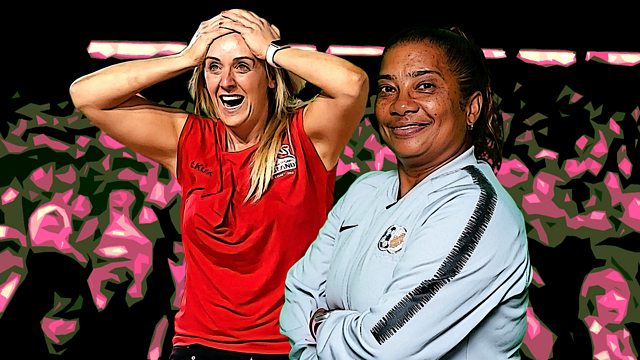 Coaching national teams: Tracey Neville and Desiree Ellis
What's it like to coach your national women's sports team?
Two exceptional sportswomen who've coached their national teams to victory in major tournaments. England's former netball head coach and South Africa's women's football coach speak to Kim Chakanetsa.
South African women's football coach Desiree Ellis had a nine year international playing career, having to endure discrimination under apartheid and unemployment alongside pursuing her sports career. She says women's football is now being taken seriously in her country and under her stewardship 'Banyana Banyana' qualified for the World Cup for the first time in 2019.
Former England netball head coach Tracey Neville represented her country as a player before taking on the task of managing the 'Roses' in 2015. She had a miscarriage a day after leading the team to Commonwealth gold in 2018. A year later she made the difficult decision to quit her dream job to start a family, and is now expecting her first child.
Image credits
L: Tracey Neville (Press Association)
R: Desiree Ellis (FIFA via Getty Images)