Main content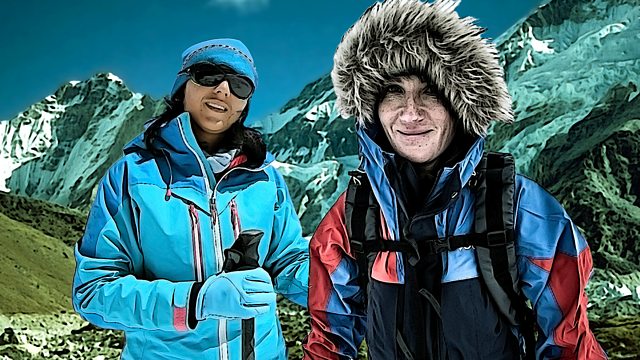 Is mountain climbing worth the risk?
Two record-breaking female mountaineers discuss the risks and the rewards.
Mountain climbing is a notoriously high-risk, high-reward activity. Yassmin Abdel-Magied asks two pioneering female climbers who've scaled the world's highest peaks, if the danger and death toll affect women's participation.
Masha Gordon is a Russian explorer who has broken the speed records for the Seven Summits Challenge (climbing the highest peak on each continent) and the Explorer's Grand Slam (the Seven Summits plus reaching the North and South Poles). Masha had a highly successful career in finance and only started climbing in her mid-30s whilst on maternity leave. She is the founder of Grit & Rock, a UK charity which gives teenage girls from deprived backgrounds the opportunity to complete a year-long mountaineering programme.
Samina Baig is the first Pakistani woman to summit Mt Everest, and to complete all Seven Summits. She grew up in a one-room house in her mountain village, where she would often see groups of foreigners coming to climb the surrounding peaks but she never saw any Pakistani women among them. In 2010, aged 19, she decided to change all that and soon had a mountain named after her.
Image
L: Samina Baig - credit Mirza Ali
R: Masha Gordon - credit Eric Larsen