Main content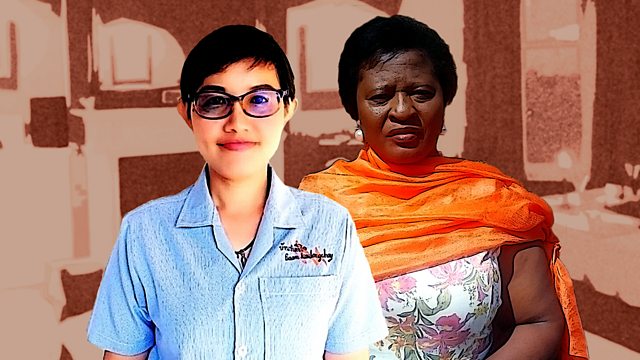 Dementia carers
Two women discuss what good care means for people with dementia.
What does good care look like? Kim Chakanetsa talks to two women who have dedicated their lives to looking after and advocating for people with dementia in different parts of the world.
Morejoy Saineti is a specialist dementia care nurse originally from Zimbabwe, now living in London. She has won numerous awards for her work after she pioneered a community palliative care service for people with dementia in the UK. After her own mother developed the condition, Morejoy also founded Africa Dementia Service to raise awareness of dementia in southern Africa. She has also partnered with Alzheimer's Society UK to tackle stigma in Zimbabwe as part of their Global Dementia Friends Network.
Rabiab Nantarak works at a care facility in a village near Chiang Mai in Thailand, looking after western patients who have been diagnosed with dementia. Rabiab is a trained nursing assistant and has worked in this role for five years, having previously worked in the tourism industry. She believes that the most important skills for any caregiver are patience and the ability to give people space. The care home where Rabiab works is featured in a new documentary by Kristof Bilsen, Mother, which gives a moving portrait of the lives of the carers and their patients.
L: Rabiab Nantarak (credit: Rabiab Nantarak) R: Morejoy Saineti (credit: Morejoy Saineti)