Main content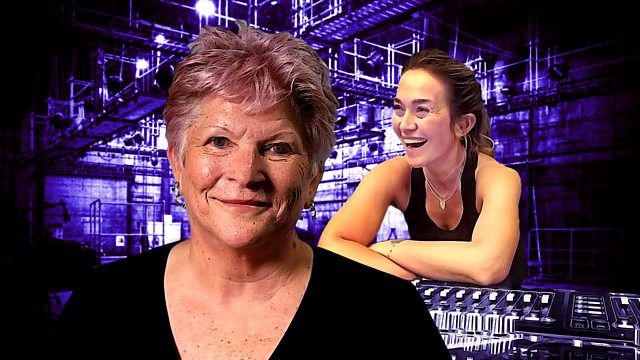 Female roadies
Two road crew for huge bands who defy the stereotype.
Most people's idea of a band 'roadie' is a burly bloke in a black T-shirt, lugging kit around a stage, living hard and touring constantly. Kim Chakanetsa speaks to two women who have broken this mould, living on the road with music royalty, and making them look and sound amazing.
Known as the world's first female roadie, Tana Douglas is something of a legend in her field. She started off working for the Australian rock band AC/DC when she was just 16. She went on to tour with huge international artists such as Elton John and Status Quo, specialising in lighting.
Sound engineer to the stars, Becky Pell, regularly plays huge arenas on sell-out tours for artists like Kylie Minogue and Westlife, and for three years has been in charge of the Pyramid Stage at Glastonbury, the world's biggest festival. She says it's a myth that you need to be big and brawny to work on stage, it's all about staying calm amid the chaos.
l: Tana Douglas (credit BBC)
r: Becky Pell (credit Becky Pell)