Main content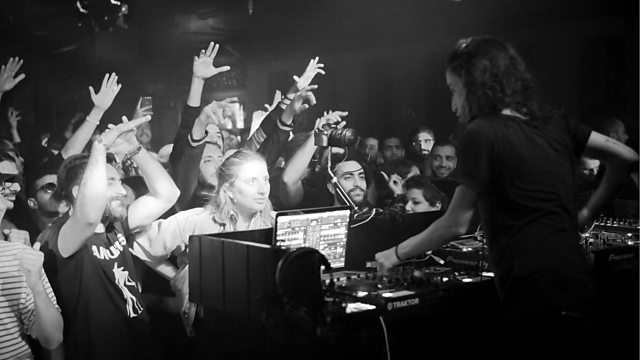 Rave for a revolution
Palestinian DJs are at the forefront of a rave revolution to unite communities.
There is a burgeoning underground music scene bursting with talented artists in Palestine but, because of the political situation, many have their movement restricted.
DJ Sama is from Ramallah. After a live streaming of her playing in the West Bank she is now in demand worldwide but many other artists cannot leave. Sama says that with their community scattered across Gaza, the West Bank and Israel, the music becomes even more integral to survival. Sama explains that, "It's very hard for many young Palestinians living in the West Bank to get permits to leave the area, so music is a way to escape these restrictions."
Jazar Crew, a cultural and art collective based in Haifa, formed by Palestinian techno DJs, including Rojeh Khleif, together with the Union collective from Ramallah are creating a small cultural revolution across Palestinian communities through music. DJ Dar, from the Union collective, is trying to breathe new life into the music scene by organising parties and raves. DJ Dar explains there was once a divide between the techno scenes in Haifa, Jaffa and Ramallah but now artists are going behind the wall to play at raves, building bridges between the two scenes..
Vera Sajrawi meets young people in the West Bank who say attending these raves and parties is a way to reach across borders and maintain their identity.
Presenter: Vera Sajrawi
Producer: Kate Bissell
(Photo: DJ Sama. Credit: Jan Beddegenoodts)
Broadcasts
BBC World Service

East and Southern Africa, News Internet, Europe and the Middle East & West and Central Africa only