Main content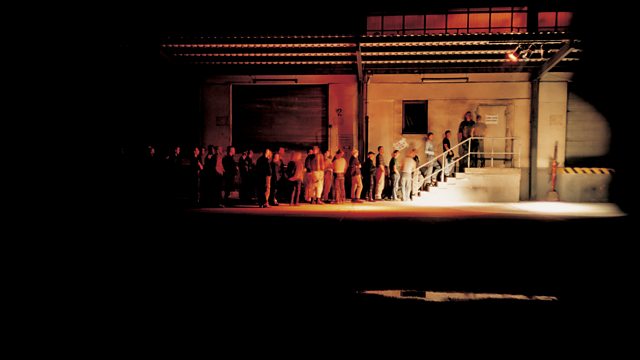 How Germany reunified on the dance floor
Artists reflect on the cultural legacy of the fall of the Berlin wall
In November 1989, after the fall of the Berlin Wall clubs, bars, galleries, and studios began taking over empty buildings, factories, and vacant lots with a new culturally vibrant life. For many young Germans the burgeoning club and cultural scene was their first encounter with people from the other side of the wall. The curator Heiko Hoffmann was one of those young Germans; he guides us through the new photo exhibition No Photos on the Dance Floor which charts Berlin's changing club culture from the fall of the wall to present day.
How does society normalise objects that may restrict our freedom? That's the question at the heart of the work of the Lebanese painter Tagreed Darghouth which places nuclear weapons, CCTV cameras and drones at the centre of her canvas. From the separation of Berlin to the division of Beirut, Tagreed discusses both the physical and metaphorical walls which divide us.
This weekend, as Germany marks the 30th anniversary of the fall of the Berlin wall and the beginning of the reunification of Germany. Our reporter William Noah Glucroft takes a cultural tour of the public art of East and West Berlin and speaks to the writers Tanja Horstmann, Katja Hensel and Jörg Uwe Albig about the cultural legacy of reunification and how German theatre and literature today reflect a changing nation.
Presented by Tina Daheley.
Image: Outside Snax Club, 2001 © Wolfgang Tillmans . Courtesy Galerie Buchholz Berlin/Köln courtesy of C/O gallery Berlin
Broadcasts
BBC World Service

East and Southern Africa, News Internet, Europe and the Middle East & West and Central Africa only