Main content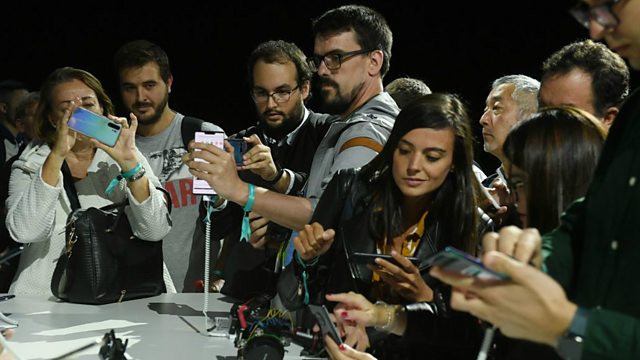 Huawei - life after Google?
Can Huawei continue to make profits in the West if its smartphones no longer have Google's popular apps?
Chinese tech company Huawei has unveiled its latest innovative smartphone, but can it be a hit in the West when it has not got Google's popular apps on it? Also today, Rory Cellan-Jones explores the use of artificial intelligence in healthcare - there has been a lot of hype but is it finally helping to generate new treatments? And the president of Microsoft tells us why he is worried about facial recognition technology. Joining Rory on the show are BBC technology reporter Jane Wakefield, and special guest technology analyst and commentator Stephanie Hare.
(Photo: Enthusiasts and the media get their hands on Huawei's latest smartphone at its launch in Munich, Germany, 2019. Credit: Christof Stache/AFP/Getty Images)