Main content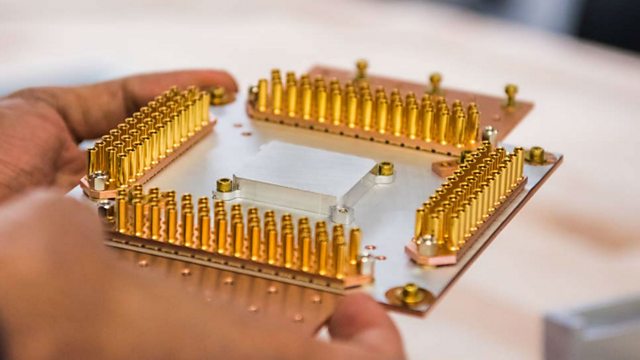 Is quantum supremacy 'garbage'?
Has a new era of computing finally arrived or not, or is it both at the same time?
A quantum computer has performed a calculation considered impossible for conventional computers, but how meaningful is the result? As our guest reveals, this quantum state can be hugely significant and garbage – at the same time.
Also we look at a new method of gene editing, which avoids cutting up DNA, get to grips with where the worlds worms live and watch elements being created in distant solar collisions.
(Photo: A quantum circuit from Google's Sycamore computer. Credit: Google)
Presenter: Roland Pease
Producer: Julian Siddle