Main content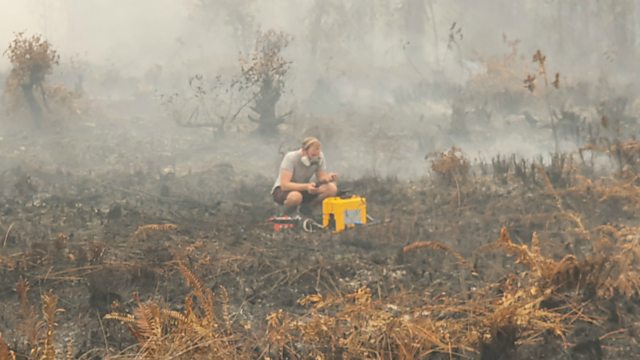 South East Asia choking - again
Why even staying indoors offers no escape from fires across the region
Staying indoors might seem a good way to avoid air pollution, but scientists studying the fires in Indonesia have found there is little difference between the air quality in their hotel room and the atmosphere outside. Both levels are high enough to be considered dangerous for human health. To add to the problem, fires continue to burn underground in the peaty soil long after they were started.
In the Arctic ice melt this summer has been particularly severe, however the picture in complicated by climatic conditions. A new mission to the region involving trapping a ship in ice over winter hopes to provide answers.
Nearly 500 million of year ago the earth's sky was darkened by a massive asteroid explosion, blotting out the sun. New data on this event may provide an insight into contemporary climate change.
And how about a device which turns the conventions of solar panels on their head and generates electricity in the dark?
(Researcher Mark Grovener from Kings College London measures air quality in Indonesia.
Credit Marlin Wooster KCL)
Presenter: Roland Pease
Producer: Julian Siddle