Main content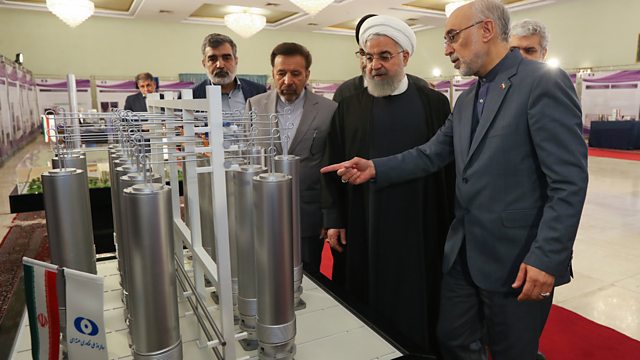 Iran's nuclear plans
What the threat to increase stockpiles of uranium really means
Iran's nuclear programme is at the centre of a political row, with the country suggesting it could increase uranium production to above the levels permitted under an international agreement. We look beyond the rhetoric, discuss Iran's covert history of nuclear development and ask scientifically what this latest move involves.
Fish are no respecter of international borders and when it comes to spawning, research reveals up to $10bn worth of potential fish stocks move between different political territories.
Ancient trees in the Eastern US are yielding clues to the climate going back more than 2000 years, they reveal there has been more rain recently.
And we look at how to quantify that rain as it falls now, over much shorter timescales.
(Photo:President Hassan Rouhani and the head of Iran nuclear technology organization Ali Akbar Salehi inspecting nuclear technology.
Copyright: Office of Islamic Republic President via EPA)
Presenter:Roland Pease
Producer: Julian Siddle