Main content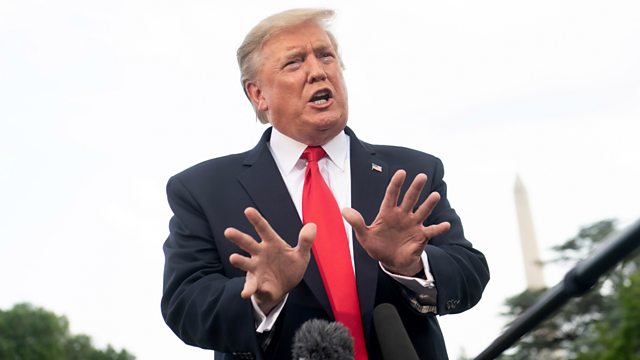 US foetal tissue research ban
The Trump administration halts scientific research on tissue derived from human embryos
The US has withdrawn funding for scientific research involving foetal tissue.
Scientists point to the lack of feasible alternatives to using foetal tissue – which comes from embryos donated to scientific research via abortion clinics.
They say the move to halt this kind of research will have a negative impact on the ability of US medical institutions to develop new treatments for a range of diseases from diabetes to cancer.
More controversy from the 'Crispr babies ' scandal – with a new analysis showing the modified gene may have a wide impact on the health of the children it was claimed to have been implanted into.
A reassessment on North Korea's Nuclear tests using cold war methodology suggest the last explosion was more powerful than previously thought.
And we investigate a small British Earthquake south of London.
(Picture: Donald Trump, Credit:SAUL LOEB/AFP/Getty Images)
Presenter: Roland Pease
Producer: Julian Siddle