Main content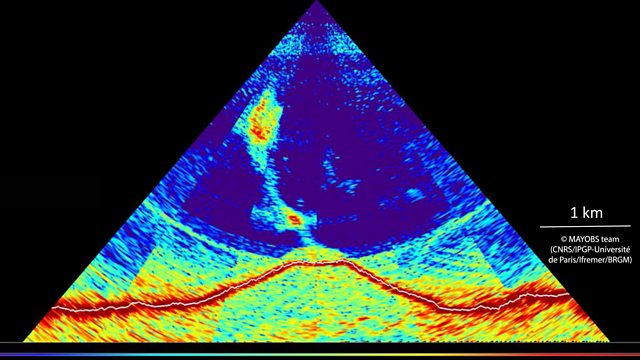 The birth of a new volcano
A new undersea volcano has appeared off the coast of East Africa
A new undersea volcano has appeared off the coast of East Africa.
The sea floor between Madagascar and Mozambique has become increasingly seismically active in the last year. As well as the appearance of this active volcano, local islands are now experiencing frequent earthquakes.
The causes of Indonesia's Palu Bay tsunami last year are being examined thanks to social media. Videos taken as the tsunami hit have been analysed to determine wave heights and speeds and suggest possible causes.
Scientists at a massive underground physics research facility in Italy are to stand trial over safety risks. The facility uses poisonous chemicals. There are concerns these could leak into drinking water supplies in the event of an earthquake.
India has a new government, but problems with pollution remain, we examine the reasons why electricity distribution is so inefficient.
Presenter: Roland Pease
Producer: Julian Siddle
(Image caption: Multibeam sonar waves, reflecting off the sea floor near the French island of Mayotte, reveal the outline of an 800-meter-tall volcano (red) and a rising gas-rich plume. Credit: MAYOBS team (CNRS / IPGP -Université de Paris / Ifremer / BRGM)