Main content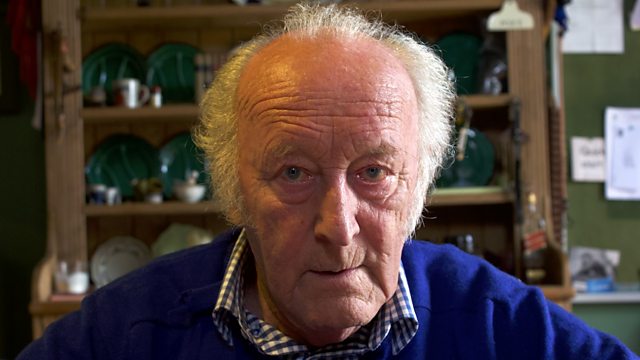 I was shot while performing a vasectomy
Dr Andrew Rynne is Ireland's first vasectomy doctor and a contraceptive rights campaigner. He describes the moment he was attacked by an ex-patient while performing surgery.
Dr Andrew Rynne is Ireland's first vasectomy doctor. He was an advocate for contraceptive rights in the Republic of Ireland during the 1970s and 1980s - at one point even facing prison time for selling condoms without a prescription. One afternoon in 1990, a man burst into his doctor's surgery while he was performing a vasectomy and pointed a gun at his head. The gunman fired at Dr Andrew several times, shooting him in the hip. The doctor narrowly escaped and the man turned out to be a disgruntled ex-patient. Dr Andrew later went to meet his attacker and make peace with him. He appears in a new documentary called The Vasectomy Doctor.
Paul Jackson and Miri Golan fell in love through their shared passion of origami – the art of paper folding. They met at an origami conference and their relationship blossomed over their art. Eventually Paul got down on one knee in the middle of an airport with an origami ring. Together they've built a life around their love of artistic paper folding.
Kerry Kriger is a frog expert who studies amphibian diseases around the world. He's spent a lot of time with frogs in the rainforest, and he's dedicated his life to protecting them. He goes out at night to study the animals, but many of the frogs are shy so he had to imitate their sounds in order to get close enough to take samples. He also takes people on tours to teach people about the environments and animals.
(Photo: Dr Andrew Rynne from The Vasectomy Doctor. Credit: Paul Webster)
Last on

BBC World Service
Australasia, Americas and the Caribbean, East Asia & South Asia only