Main content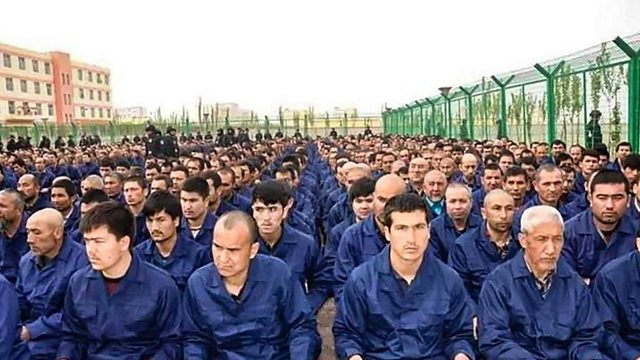 Forced to teach in a 're-education' camp
Sayragul Sauytbay says that she was made to work as a teacher in a detention camp holding Chinese Muslims. Eventually she escaped to Kazakhstan, but had to fight deportation.
Sayragul Sauytbay is an ethnic Kazakh from Xinjiang in western China. In 2016, she was happily married with two children and loved her job as a head teacher at a kindergarten. But a year after – amidst a crackdown on Xinjiang's predominantly Muslim population – she says she was summoned to teach in a different facility, one of many camps set up to "re-educate" Chinese Muslims like her. The Chinese government claims these camps offer voluntary education and training. But the UN has called them 'internment camps'; Sayragul calls them 'concentration camps'. She says she was held there, and was forced to teach Chinese propaganda under strict surveillance. Eventually she escaped the country to be with her family in Kazakhstan. But her ordeal wasn't over; she faced trial and deportation back to China where she feared severe punishment for spilling state secrets. Sayragul tells Jo Fidgen her story.
Florence Evans has an unusual and historic hobby – mudlarking. She spends hours walking along the Thames foreshore looking for items brought up by the tide. Outlook reporter Holly Young braved the rainy English weather to accompany Florence on one of her trips, to find out more about her shoreline discoveries.
Picture: Prisoners in blue boiler suits inside Xinjiang camp - photo posted to the WeChat account of the Xinjiang Judicial Administration, April 2017.
Last on

BBC World Service
Australasia, Americas and the Caribbean, South Asia & East Asia only