Main content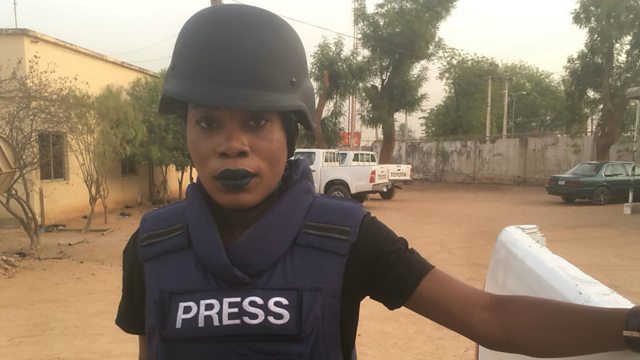 Exposing Nigeria's cough syrup crisis, for my brother
When journalist Ruona Meyer's brother became addicted to cough syrup, she put her life at risk to investigate Lagos' black market trade in codeine.
Nigerian Ruona Meyer was inspired by her famous journalist father – Godwin Agbroko - to become an investigative reporter like him. When he was killed, her grieving brother became addicted to codeine cough syrup. Ruona – clad in bullet proof vest and blue lipstick – risked her life to uncover the black market trade in the medicine that's become a street drug. Her documentary Sweet, Sweet Codeine has been nominated for an Emmy.
Havana, the capital of Cuba, has its very own personal historian: Eusebio Leal. He's spent 30 years overseeing the restoration of the city's historic centre and is the go-to tour guide when any important visitor comes to town – from Barack Obama to the Pope. His passion for Old Havana started young, and he went to extreme lengths to protect its streets – even blocking the path of a bulldozer. Outlook's Jane Chambers reports.
Image: Ruona Meyer
Credit: BBC
Last on

BBC World Service
Australasia, Online, Americas and the Caribbean, South Asia & East Asia only