Main content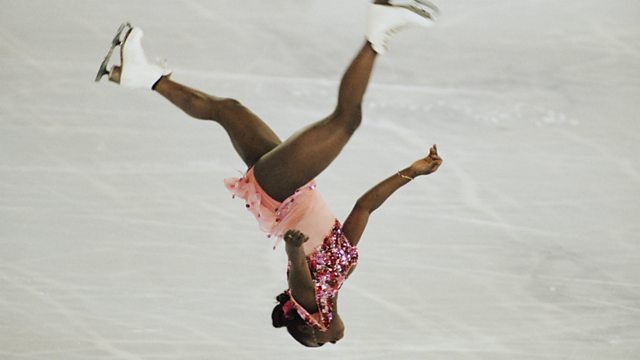 The backflip that shocked the Olympics
At the 1998 Winter Olympics in Japan, Surya Bonaly performed an 'illegal' move that cemented her name in figure skating history.
Surya Bonaly is one of the best known figure skaters in history. In her prime, her technical skill was unmatched. But despite her great talent, an Olympic gold medal always eluded her. At the 1998 Winter Olympics in Japan, Surya sustained an injury meaning she couldn't complete her rehearsed routine. Instead, she decided to perform a backflip, landing on one blade. It was a controversial move as the backflip was banned in figure skating because it is typically landed on two feet, which figure skating moves shouldn't be. It's also high risk. If it goes wrong it could result in life-changing injuries. The backflip she pulled off in 1998 became so famous she says it is now known as 'the Bonaly'.
Rashmila Shakya is one of Nepal's former Royal Kumaris who were once considered 'living goddesses', the living incarnations of a Hindu deity. According to tradition, the girl, who is selected as a child must be prepubescent, which means the role is changed every eight or so years. Rashmila was four years old when her selection happened. Her family were given just a week to say goodbye to her before she was moved into a temple which she was only allowed to leave for 13 days each year. She has a written a book called 'From Goddess to Mortal' with Scott Berry.
Image: Surya Bonaly at the 1995 World Championships
Credit: Jean-Yves Ruszniewski/TempSport/Corbis/VCG/Getty Images
Last on
BBC World Service
Americas and the Caribbean, Online, Australasia, South Asia & East Asia only
Broadcasts
BBC World Service

Australasia

BBC World Service

except Australasia, East and Southern Africa, South Asia & West and Central Africa

BBC World Service

South Asia

BBC World Service

UK DAB/Freeview

BBC World Service

Americas and the Caribbean, Online, Australasia, South Asia & East Asia only