Main content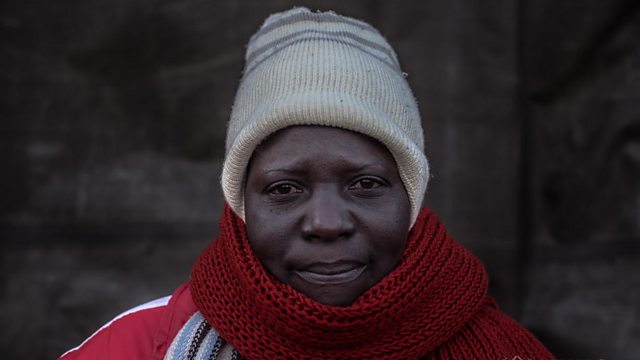 I survived Joseph Kony - I want my children back
Nakout Sylvia was kidnapped by the Lord's Resistance Army and separated from her children. She was held as a sex slave, but escaped, and hopes to be reunited with her children.
In 2003, Nakout Sylvia was kidnapped in Uganda by the Lord's Resistance Army who murdered her husband and separated from her children. She was taken to a LRA stronghold in the Democratic Republic of the Congo, where she was held as a sex slave. She was raped by LRA leader Joseph Kony, and bore a child he claimed to be his. In 2015, Nakout made a daring escape and made her way to Europe where she dreams of being reunited with her children from Uganda. Andile Masuku spoke to Nakout about her ordeal, which contains descriptions which some may find distressing.
Igor Simoes Andrade is a physiotherapist who takes children, many of whom have physical and mental disabilities onto the Rio Negro river for an unforgettable experience- to swim with the wild pink river dolphin. Over the past 13 years Igor has helped more than six hundred children, many of them with physical and mental disabilities. Outlook's Gibby Zobel went to meet him.
For decades, British DJ Deke Duncan has run a pretend music radio station from his garden shed, with his friends. Typically, he had only one listener - his wife. But in 2018 he finally got his own radio show on the BBC.
Photo: Nakout Sylvia
Credit: UNHCR / Daniel Etter
Last on

BBC World Service
Australasia, Americas and the Caribbean, South Asia & East Asia only