Main content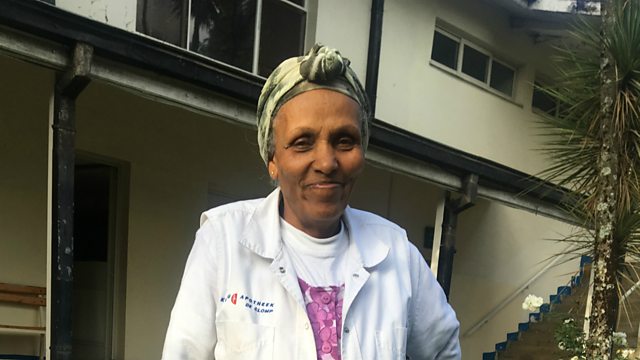 I trained to be a surgeon when I couldn't read or write
When Mamitu Gashe almost died in childbirth, she ended up in hospital in Addis Ababa. She couldn't read or write so how did she end up as a world-renowned surgeon?
Mamitu Gashe is a world-renowned Ethiopian surgeon who specialises in repairing obstetric fistula. She decided to become a surgeon after she almost died in childbirth at the age of 16. But at the time she was a child bride who couldn't read or write.
Chris Turner is a Canadian metal detectorist who started an organisation aimed at helping people recover lost items. He has a team that stretches from Peru to Malaysia and he says that they've found more that 5,200 lost items between them. Lauren Boothby went to meet him in Vancouver. This piece had production assistance from David Swanson.
Born in a Rio de Janeiro favela, Elza Soares overcame poverty, child marriage and public scandal to become one of her country's most beloved singers. She started out in the smoky nightclubs of Rio de Janeiro in the 1950s. With her unique raspy voice and the intensity of her dancing, she quickly became a hit on the club scene. In the 1960s a highly publicised relationship with a footballing legend briefly made her a national figure of hate, but she came back and now into the seventh decade of her career she continues to be a Brazilian icon.
Image: Mamitu Gashe
Credit: Kalkidan Yibelta
Last on

BBC World Service
Americas and the Caribbean, Online, Australasia, South Asia & East Asia only