Main content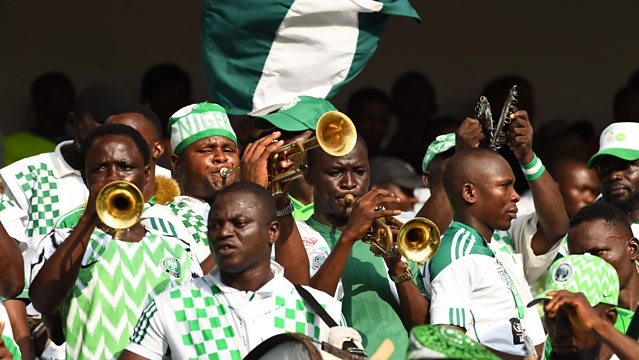 Nigeria and how it sees Britain
Neil MacGregor meets Nobel Laureate for Literature Wole Soyinka; Yeni Kuti daughter of Fela Kuti and Muhammadu Sanusi II to discuss how they and their wider community see Britain.
Neil MacGregor visits different countries to talk to leading political, business and cultural figures to find out how they, as individuals and as members of their broader communities, see Britain.
Neil visits Nigeria to meet Nobel Laureate for Literature, Wole Soyinka; Yeni Kuti, dancer, singer and eldest child of Afrobeat pioneer Fela Kuti; and Muhammadu Sanusi II, the Emir of Kano.
(Photo: Supporters dance with a flag to cheer the Nigerian team during the African Cup of Nations qualification match 2018. Credit: Getty Images)
Featured in...
Political, business and cultural figures from different countries on how they see Britain