Main content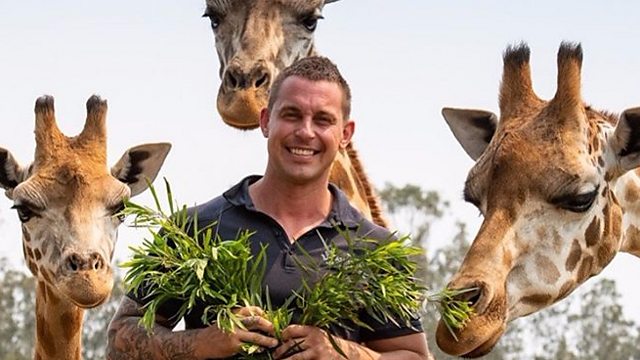 Saving my zoo from Australian wildfires
Chad Staples is a zookeeper at Mogo Zoo in Australia. When the zoo was caught in the wildfires in December 2019, he battled the fires and took 25 animals into his own house
Chad Staples is a zookeeper at Mogo Zoo in New South Wales in Australia, with giraffes, gorillas and even tigers in his care. In December 2019, the wildfires sweeping Australia closed in on the zoo, forcing Chad and his fellow keepers to battle for hours on end to put out the fires and usher the animals to safety, and Chad even took 25 of the smaller animals into his own house. Thanks to Chad's quick thinking and the work of the zoo's staff, all the animals have survived unscathed. Chad spoke to Jo Fidgen about his experience.
Brian Falduto shot to fame while he was still at school in the film "School of Rock". It was a massively successful film that came out in 2003, starring Jack Black as a wannabe rock star who forms a group with some eleven year olds. Brian was chosen to play Billy, the band's stylist whose camp persona earned him the nickname, 'Fancy Pants'. The character was widely perceived as gay, and Brian was known for years afterwards as 'the gay kid from School of Rock'. He suddenly became a role model for gay youngsters, but also faced bullying, and his experiences in the public eye prevented him from coming out as gay until his twenties. Now a singer and songwriter, Brian writes songs inspired by his personal story, and is about to release a new song called 'God loves me too'.
Nambi Narayanan was a top scientist in the Indian space programme when in 1994 he was arrested and falsely accused of spying. It was claimed that he had been enticed into selling India's rocket "secrets" to Pakistan. Nambi was detained in jail and suffered beatings during interrogation. He was eventually exonerated, but his career never recovered and is still fighting today to find out who framed him.
Photo: Chad Staples
Credit: Chad Staples
Last on
BBC World Service
Australasia, Americas and the Caribbean, East Asia & South Asia only
Broadcasts
BBC World Service

Australasia

BBC World Service

except Australasia, East and Southern Africa, South Asia & West and Central Africa

BBC World Service

South Asia

BBC World Service

East and Southern Africa & West and Central Africa only

BBC World Service

Online & UK DAB/Freeview only

BBC World Service

Australasia, Americas and the Caribbean, East Asia & South Asia only