Main content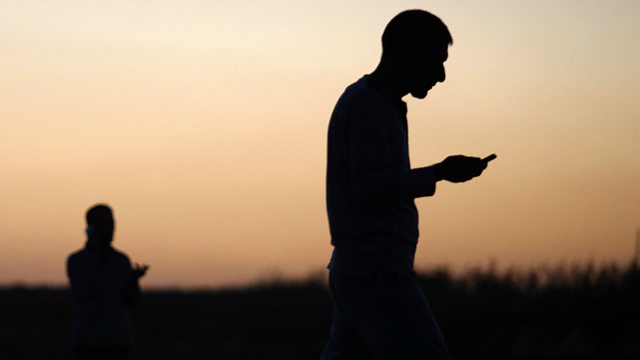 Secret SMS texts saved my family from IS
Idriss had to resort to a complex network of smugglers, undercover collaborators and his smartphone to rescue his Yazidi family from IS-controlled territory.
Idriss is a Yazidi farmer whose home in northern Iraq was overrun by fighters from so-called Islamic State. He and the other men from the villages were rounded up, most were shot, and buried in a mass grave. Idriss was one of the few to escape – but his wife and five children were kidnapped and taken to IS territory. He then began a perilous mission – resorting to smugglers and secret text messages – to rescue his family. Along the way, Idriss has tried to help hundreds of other enslaved Yazidi women reunite with their families. Jo Fidgen hears his story - which includes some distressing descriptions.
Jayne Hardman is a woman with seven noses. She has designer prosthetic noses for almost every occasion - one for summer, one for daytime, and even one for partying. It's because she had to have her own 'birth nose' surgically removed after she contracted a rare auto-immune disease.
Jazmin Elizondo and Laura Flores Estrada are a lesbian couple in Costa Rica who realised they could get married because of a clerical error on one of their birth certificates - Jazmin's mistakenly listed her as male. It was during a time when same-sex marriage was illegal in Costa Rica and their wedding caused a national controversy. Jazmin and Laura faced harassment and criminal charges, but after a court battle, their marriage was recognised. Clayton Conn reports.
Image: Yazidi man on his phone
Credit: Getty Images
Last on

BBC World Service
Australasia, Online, Americas and the Caribbean, South Asia & East Asia only