Main content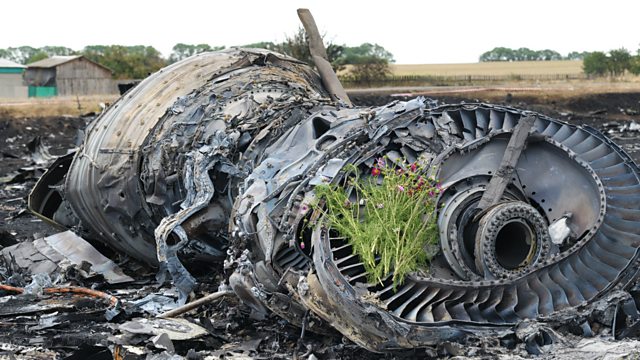 Solving international crime from our sofas
The man who's been described as "a real life, modern-day Sherlock Holmes." How Eliot Higgins went from unemployment to world-class digital sleuthing.
Eliot Higgins has been described as "a real life, modern-day Sherlock Holmes". Outlook's Neal Razzell finds out how Eliot went from being an unemployed admin worker to a world-class digital sleuth. He set up Bellingcat, an investigative website that seeks to solve international crimes and was joined by stay-at-home dad Timmi Allen. Their painstaking digital work has unmasked the Salisbury poisoning suspects, cracked the MH17 air crash case and they are now working with the International Criminal Court.
Greenland is about the size of India, but whereas India has about 1.3 billion people, Greenland is relatively empty with fewer than sixty thousand inhabitants. And that wild emptiness has a sound according to shepherd-turned-musician Simon Lynge, who takes us there. His album is called: Deep Snow.
Sharonne Zaks is an Australian dentist who specialises in putting anxious patients at ease by using some unusual methods. Through her work she has been able make some surprising links between her patients' anxiety in the dentist chair and previous traumas. This has lead Sharonne to develop ways of treating survivors of abuse.
Image: remains of Malaysia Airlines Flight 17
Credit: Anadolu Agency/Getty Images
Last on
BBC World Service
Americas and the Caribbean, Online, Australasia, South Asia & East Asia only
Broadcasts
BBC World Service

Australasia

BBC World Service

except Australasia, East and Southern Africa, South Asia & West and Central Africa

BBC World Service

South Asia

BBC World Service

UK DAB/Freeview

BBC World Service

Americas and the Caribbean, Online, Australasia, South Asia & East Asia only