Main content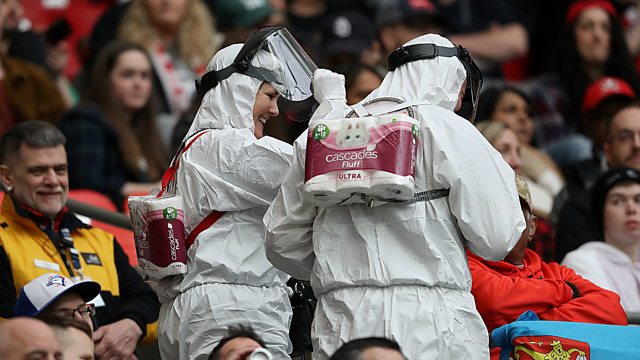 Beating coronavirus: What will you sacrifice?
Understanding how culture and psychology underpin our ability to tackle Covid-19
Across the globe, authorities are taking unprecedented steps to curb the spread of coronavirus - as well as the increased levels of public fear and anxiety that accompany it. But do our views on the place of individual freedom and the role of the government in society help dictate how effective those measures will be? As rationing, quarantines and travel restrictions become more common place, there's growing concern that some countries will struggle to control the actions of their citizens. With many shoppers ignoring pleas not to panic buy provisions, does this bode ill for more stringent curbs on behaviour still to come? When it comes to tackling a global pandemic, how many of your freedoms are you willing to sacrifice for the greater good?
Last on
BBC World Service
except Americas and the Caribbean
Contributors
Dr Steven Taylor - author of 'The Psychology of Pandemics'
Dr Monica Schoch Spana - medical anthropologist at Johns Hopkins Bloomberg School of Public Health
Laura Spinney - science journalist and author of the book 'Pale Rider', a history of the Spanish Flu
Dr Jonathan Quick – a former director at the World Health Organization (WHO) and author of 'The End of Epidemics'
Also featuring ...
John Horgan - director of the Center for Science Writings at Stevens Institute of Technology
Broadcasts
BBC World Service

Americas and the Caribbean

BBC World Service

except Americas and the Caribbean