Main content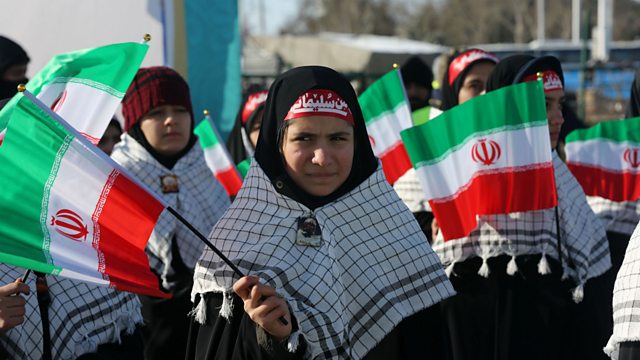 What's next for Iran?
Scores of reformist candidates have been barred from parliamentary elections
Next week, Iranians go to the polls to elect a new parliament. This time around there will be fewer choices on the ballot, after a number of 'reformist' politicians were purged from the list of candidates allowed to stand. Popular anger over the country's dire economy has been spilling onto the streets, with some criticising Iran's ruling elite, while others blame the United States for withdrawing from the Iran nuclear deal and introducing fresh sanctions. But just who is in charge in Tehran? If hardliners are consolidating power, why now? And is outside pressure to bring about regime change strengthening the hand of Supreme Leader Ayatollah Ali Khamenei, or helping those Iranians who want a closer relationship with the West? Ritula Shah and a panel of expert guests discuss - what's next for Iran?
Last on
BBC World Service
except Americas and the Caribbean
Contributors
Behnam Ben Taleblu - Foundation for the Defense of Democracies
Sussan Tahmasebi, - Iranian-American civil society and women's rights activist
Siavush Randjbar-Daemi - Lecturer at the University of St Andrews
Farnaz Fassihi - award-winning Iranian-American journalist
Also featuring:
Wendy Sherman – Former US Under-Secretary of State for Political Affairs
Photo
Iranians attend commemorations marking 41 years since the Islamic Revolution in Tehran by Fatemeh Bahrami/Anadolu Agency via Getty Images
Broadcasts
BBC World Service

Americas and the Caribbean

BBC World Service

except Americas and the Caribbean