Main content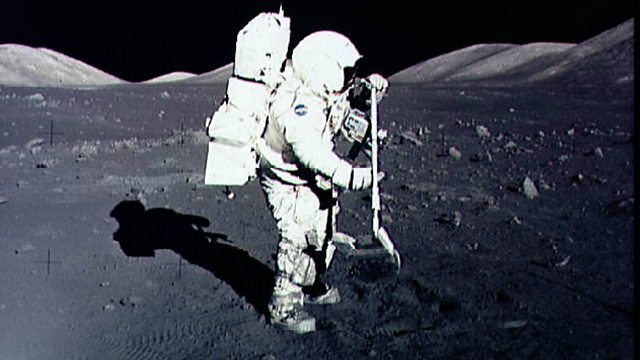 The future of space exploration
Fifty years after the historic moon landing, what's the current state of space exploration?
This month in 1969 Neil Armstrong became the first man to set foot on the Moon. It was a culmination of human and technological achievement. Both the United States and the Soviet Union claimed victory in space, but for the rest of the world, the race between the two superpowers paved the way for the advancements of military and commercial aviation technology, improvements in health and medical research, and an increase in our understanding of the Earth and its climate. But fifty years after that historic moment, what's the current state of space exploration? Is the US losing its leadership role to countries like China, India and Russia? Is going to Mars a practical use of valuable resources - and how will it benefit science? Join Celia Hatton and guests as they discuss the future of space exploration.
Contributors
Alexandra Loske - author of Moon: Art, Science, Culture
Doug Millard - Space Curator at the Science Museum in London
Joan Johnson-Freese - US Navy War College
Pablo de León - Human Spaceflight Laboratory, University of North Dakota
Also featuring
Harrison Schmitt - American Astronaut
Minal Rohit - Indian space engineer
Picture
NASA astronaut Harrison Schmitt collects lunar rock samples at the Taurus-Littrow landing site on the moon during the Apollo 17 mission. Credit: AFP PHOTO / NASA
Broadcasts

Featured in...
Documentaries, interviews and tales of real-life adventures in outer space