Main content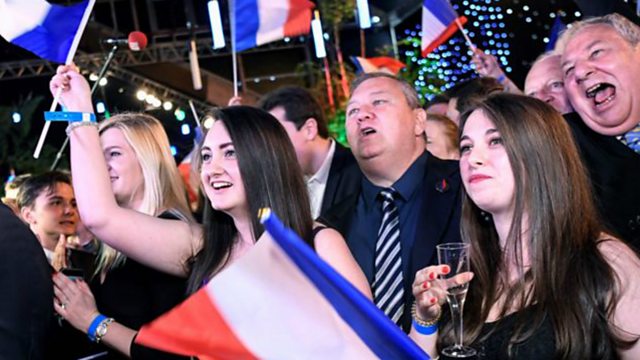 European election results: Gridlock or opportunity?
Four newly-elected MEPs discuss the implications of a shifting balance of power in the European Parliament
This week the European elections have generated intense discussion: The turnout was the highest for twenty years. And for the first time in decades, the traditional Centre-Right and Centre-Left failed to win enough seats to form a majority. They are under pressure to forge fresh partnerships with smaller blocs, like the Far-Right, the Liberals or the Greens, who have been returned with a bigger share of the vote. Some argue that the new balance of power will better reflect the political realities of the EU member states. Others predict stalemate on big issues like migration, budget, and climate, as newly-emboldened smaller groups fight for their own agenda. Join Ritula Shah and guests as they discuss the road ahead for the European Parliament.
Last on
Contributors
Marina Kaljurand - Newly elected MEP from Estonia (Socialists and Democrats)
Francesca Donato - Newly elected MEP from Italy (Right-wing nationalists)
Anna Cavazzini - Newly elected MEP from Germany (Greens)
Katalin Cseh - Newly elected MEP from Hungary (Liberals)  
Also featuring:  
Adam Fleming - BBC correspondent in Brussels
Philippe Marlière - Professor of French and European Politics, UCL
Picture
Supporters of French far-right RN party celebrate their European election success; Credit AFP
Broadcasts