Main content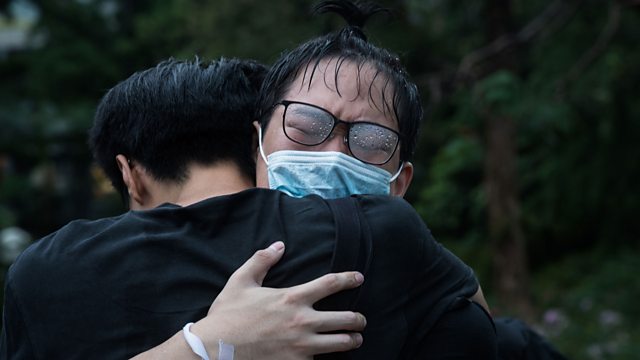 Rising depression amid Hong Kong unrest
Is Hong Kong unrest causing depression?; How to help ease anxiety caused by serious allergies; Oxytocin: much more than the hormone of love
The ongoing unrest in Hong Kong appears to be linked with a rise in mental health problems like depression and post-traumatic stress disorder. The mental health of adults in Hong Kong was already being monitored for a long-term study - and researchers noted that during the unrest that the probable depression rate was five times higher than usual. We hear from a psychologist who says that treating the symptoms alone will not help – if the underlying political issues are not addressed too.
A child with a severe allergy to foods such as nuts can become seriously ill when they eat even tiny amounts of that food. Exposure can cause swelling around the mouth – and even the throat closing up, preventing breathing. Families have to learn not only to cope with the physical risks – but also manage their anxiety. We hear about the help for families trying to live as normal a life as possible.
Oxytocin is sometimes known as the hormone of love – it's a brain chemical that helps us to bond with babies and romantic partners. In her new book, Why Oxytocin Matters, Kerstin Uvnäs Moberg says it's much more than that – helping to reduce stress and maybe even reduce inflammation.
Presenter: Claudia Hammond
Producer: Paula McGrath
(Image: Protesters embrace during the Hong Kong demonstrations. Photo credit: Aidan Marzo/SOPA Images/LightRocket/Getty Images.)
Broadcasts
BBC World Service

Australasia, Online, Americas and the Caribbean, UK DAB/Freeview & Europe and the Middle East only

BBC World Service

Online, UK DAB/Freeview, News Internet & Europe and the Middle East only

BBC World Service

East and Southern Africa, South Asia & West and Central Africa only

BBC World Service

except Americas and the Caribbean, East and Southern Africa & West and Central Africa