Main content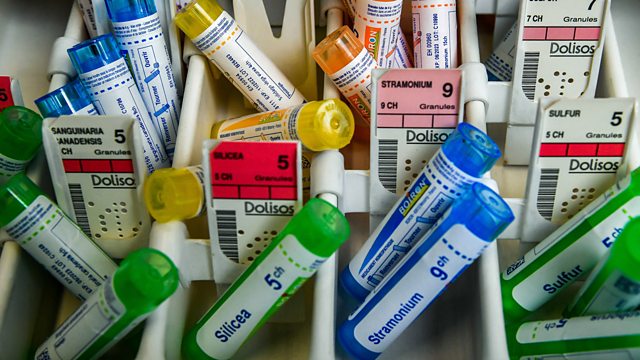 France to axe homeopathy funding
Homeopathy funding to end in France; New wireless monitors for sick newborn babies; Electric or manual - which toothbrush works best
France is to follow Australia and the UK in limiting funding for homeopathy. Currently 30% of homeopathic prescriptions are refunded but by 2021 this will stop. But in France these remedies are popular and prescribed by up to a third of family doctors. Homeopathy supporters have labelled the decision as flawed. Health specialist at Le Monde newspaper, Paul Benkimoun, describes the reaction within France to the decision by the Health Minister.
Premature and sick babies when neonatal intensive care units are available are usually covered in masses of wires and monitors, which can prevent babies and parents from getting beneficial skin to skin contact. Amelia Martyn-Hemphill reports on new wireless sensors which weigh just as much as a raindrop, being developed by Northwestern University in Chicago, USA.
Toothbrushes, manual and electric, can vary in price from a few dollars to a few hundred. But is there any difference when it comes to the long term health of your teeth? Dr Vinai Pitchika at University Medicine Greifswald in Germany is part of a team which has followed people for over a decade and measured rates of tooth decay and gum disease. He tells Claudia what they found.
(Image caption: Tubes of homeopathic granules at a pharmacy in Lille - credit: Getty Images)
Health Check was presented by Claudia Hammond with comments from BBC Health and Science correspondent, James Gallagher.
Producer: Helena Selby