Main content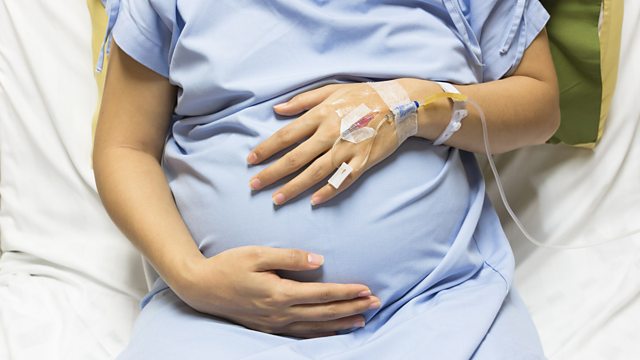 The small, but increasing risk of stillbirth past term
Should it be routine practice to offer induction of labour at 40 weeks?; The negative impact on children's health of long summer holidays; The Remarkable Life of the Skin
With every week that a pregnancy continues past 37 weeks, the risk of stillbirth increases and women who reach 41 weeks of gestation are routinely offered an induction of labour. This increasing potential risk has now for the first time been quantified by researchers at Queen Mary University of London. Professor Shakila Thangaratinam, also a consultant obstetrician at St Bartholomew's Hospital in London, is lead author.
In the largest study of its kind, data from Denmark, the US and the UK, which included 15,124,027 pregnancies, was analysed and it was found that compared to delivery at 40 weeks, there is one additional stillbirth at 41 weeks for every 1,449 pregnancies. This is a small but statistically significant increase in risk, but it is hoped that being armed with this information will help parents and clinicians make informed decisions about timing of delivery. The research has just been published in the journal PLOS Medicine.
Last week, British MPs met to discuss the difficulties faced by parents during the long summer school holidays. In the UK, children are given six weeks off school, although some countries, like the US - where holidays have already begun - can have up to eight weeks off. During this time, families who are already struggling to provide additional meals, cover any childcare costs that can arise and fill the days until the child goes back to school. The cost to the physical health of a child, whose parents are unable to cope with this added burden, has been well documented. But a new paper has explored how the long summer holidays can also affect the mental health and well-being of children during this time. Hugo Goodridge reports.
Dr Monty Lyman, a doctor currently in training at the John Radcliffe Hospital in Oxford in the UK, is fascinated by the skin, so much so that he has written a book about it. It is called The Remarkable Life of the Skin, and is being published this week by Bantam Press. He came into the Health Check studio to tell Claudia more.
(Photo caption: Pregnant woman patient in hospital – credit: Getty Images)
Health Check was presented by Claudia Hammond with comments from BBC Health and Science correspondent, James Gallagher.
Producer: Helena Selby