Main content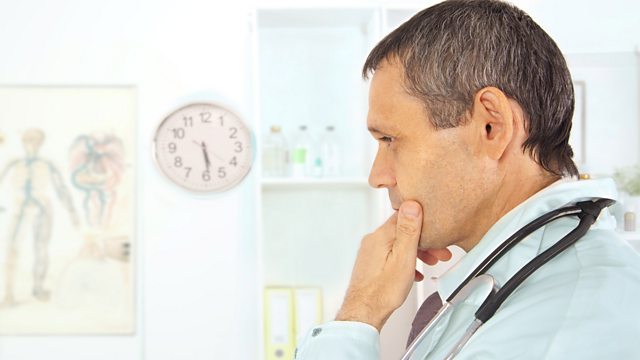 Cancer screening referrals and time of doctor visit
Your appointment time may impact your cancer screening referral; Using AI to detect blindness in diabetics; Balancing the dark and light side of your personality
New research from the US, just published in JAMA Network, suggests that doctors behave differently at the start of the day compared to the end. In the US, patients rely on doctors alerting them to go for cancer screening, so it is important that the doctor talks about setting up an appointment and takes the time to discuss it.
A team at the University of Pennsylvania looked at the records of 50,000 patients due for cancer screening. They found that if their doctor's appointment was in the morning, the patient was twice as likely to be sent for screening than if the appointment was at the end of the day. Director of the Penn Medicine Nudge Unit, Dr Mitesh Patel, explains why this is the case.
The global prevalence of Type 2 diabetes among adults went from 4.7% in 1980 to 8.5% in 2014 and it is a disease that is growing in middle and lower income countries. India is currently ranked second in the world for Type 2 diabetes and is poised to soon overtake China. People are often unaware they have it, but if left untreated it can lead to serious complications including kidney failure, heart attack, stroke, amputations of lower limbs and diabetic retinopathy; a condition in which the retina gets damaged and ultimately causes blindness. But is it preventable, and as Chhavi Sachdev reports, eye doctors in the Indian city of Bangalore are investigating the use of artificial intelligence to spot the signs early.
When it comes to personality, psychologists have tended to focus more on the negative than the positive, especially in research stemming from criminology. In the last two decades studies have been conducted on the so-called dark triad of personality traits; narcissism, psychopathy and Machiavellianism. We all fall somewhere on a continuum with more or less of these traits. But Scott Kaufman, Professor of Psychology at Columbia University in New York, has published new research outlining the opposite; the light triad of some more positive traits. And he has developed a short test where you can work out whether you fall more towards the dark or the light side. His study has recently been published in the journal Frontiers in Psychology.
(Photo caption: Concerned doctor – credit: Getty Images)
Health Check was presented by Claudia Hammond with comments from BBC Health and Science correspondent, James Gallagher.
Producer: Helena Selby