Main content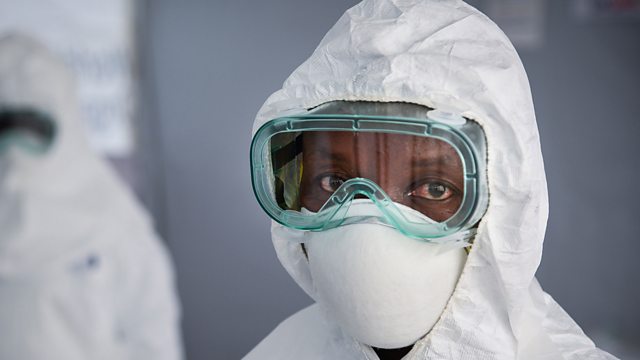 The latest on Ebola in the DRC
What progress is being made in bringing the outbreak to an end?; Why drawing a picture of your illness might help your recovery; Understanding the microbiota of children's noses
Almost 900 people have died in the outbreak of Ebola in the Democratic Republic of Congo and worryingly, more new patients have been diagnosed in April than in any month so far since the outbreak began in May 2018. Efforts are in place to treat patients, to vaccinate those they have been in contact with and to prevent the spread of disease, but the security situation in the region means that sometimes treatment centres have to suspend their services. Just a few days ago an epidemiologist from Cameroon, Dr Richard Valery Mouzoko Kiboung, was shot while he was in a meeting discussing Ebola at Butembo University Hospital. He later died from his wounds. Tariq Riebl, Emergency Field Director for the International Rescue Committee in the DRC tells Claudia about the recent attacks his staff have experienced.
So with attacks disrupting both treatment and the prevention of the spread of Ebola, what prospects are there for bringing this outbreak to an end? Helen Branswell is Senior Writer on infectious diseases and public health at Stat News. Claudia asks her whether there are any grounds for hope.
A drawing gives us a window into the way an artist perceives the world around them, but what would you think if your doctor asked you to draw a picture as a way of assessing how you felt about your illness?
For more than 70 years doctors have been asking patients to do drawings. For example, pain charts where someone indicates where they are experiencing pain by shading parts of the body on a body outline, or one of the classic tests for neurological problems where patients are asked to draw a clock face including the numbers.
To find out more about a recently published historical review of studies where patients were asked to draw their illnesses, Simon Morton visited the School of Psychological Medicine at Auckland University in New Zealand.
Many of us have heard of the microbiome in our gut; our own unique combination of millions of microbes, many of which are very useful. But how about the microbiome in our nose? Researchers at the University of Edinburgh have discovered that this individual signature might explain why some children recover easily from conditions like pneumonia and bronchitis, while others become very ill. It might be down to the presence of or absence of other bacteria or viruses in the nose, and this is important because it might give doctors more information about when antibiotics are necessary and will work. Debby Bogaert, Professor of paediatric infectious diseases, is senior author of the study, which has recently been published in the journal Lancet Respiratory Medicine.
(Photo: A health worker of the Ebola Treatment Unit in Uganda – Credit: Isaac Kasamani/AFP/Getty Images)
Health Check was presented by Claudia Hammond with comments from BBC Health and Science correspondent, James Gallagher.
Producer: Helena Selby